Afraid of saying or doing the wrong thing?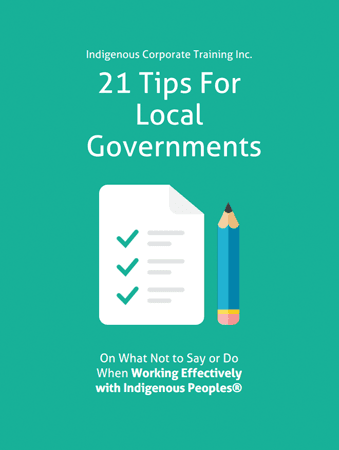 Doing or saying the wrong thing and inadvertently causing offence when working with Indigenous Peoples can get the relationship with an Indigenous community off to an awkward start. This little ebook has 21 tips on what to avoid doing and saying and is a great free resource for anyone in Local Government looking to work with Indigenous Peoples including: the Indian or First Nations, Inuit, and Metis Peoples.
The tips on what to avoid saying and doing will definitely help you and your colleagues prepare for that next community meeting. Be sure to share a copy with them.