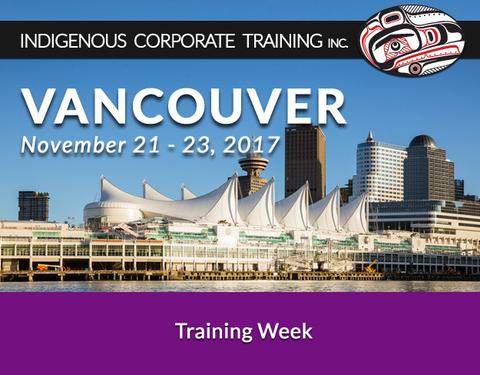 Join us for training week in Vancouver where you can take a bunch of our training all in one place.
This isn't a talking head conference - we're talking about training that will help you in your work with Indigenous Peoples. It's an à la carte training menu. You can take one course, you can take some of the courses or you can take all of the courses.
We are offering the following courses for your consideration:
Working Effectively with Indigenous Peoples®
Indigenous Consultation and Engagement™
How to Negotiate with Indigenous Peoples™
How to do an Indigenous Engagement Plan™
Register Now as there are only 30 seats available in any one of these training offerings.