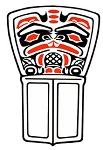 Gitlaxt'aamiks, BC, August 22, 2013 – Today the Nisga'a Nation welcomed the decision of the highest court in the land, the Supreme Court of Canada, as it declined to hear the challenge to the constitutional validity of the Nisga'a Treaty brought by James Robinson and Mercy Thomas.
An extremely pleased Mitchell Stevens, President of the Nisga'a Nation, stated "Today is a great day for the Nisga'a Nation because the highest court in the land, the Supreme Court of Canada, has put to rest the challenge to what our elders have always taught us – that we have a constitutionally protected right of self-government. The Nisga'a Nation has never doubted that our Treaty is consistent with the Canadian constitution. This decision brings this challenge to our Treaty to an end."
The Supreme Court of Canada upheld the decision of the BC Court of Appeal which handed down its decision on February 5, 2013. That Court ruled "The Treaty has been carefully crafted to respect constitutional principle and to fit into the wider constitutional fabric of Canada. It is what it purports to be: an honourable attempt to resolve important but disputed claims, to achieve reconciliation, and to lay the foundation for a productive and harmonious future relationship between the Nisga'a Nation and the non-Aboriginal population of Canada."
In October 2011, the BC Supreme Court had also ruled that the challenge to the legal validity of Nisga'a Treaty by Robinson and Thomas failed because the Treaty is consistent with the Canadian constitution. A similar challenge to the validity of the Treaty by Gordon Campbell and others was dismissed in 2001 by the BC Supreme Court.
President Stevens went on to say "Now that our right of self-government has been finally and thoroughly affirmed, we can look forward to the work of pursuing sustainable prosperity for our people without having to deal with this distraction which has cost Nisga'a Lisims Government a great deal of money in legal costs. I can assure Nisga'a citizens that we will be endeavoring to recover at least some of these legal costs."
Our courses cover the NIsga'a Treaty as well as all the significant Treaties and legal challenges. If this is of interest to you, contact us for information on where and when our public courses are offered.