Julie Domvile has been a freelance writer since 1994. She was a regular contributor to Mineral Roundup the quarterly magazine of the Association of Mineral Exploration BC for 18 years. Julie also wrote for the Association's Stepping Stone publication, and many other trade publications.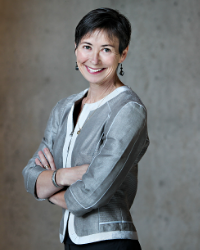 In addition to her research, writing, editing and social media management skills, Julie is a Certified Inbound Marketing Specialist and co-owner of vCREW Corporate Communications Inc.
Julie joined Indigenous Corporate Training Inc. in 2012 as our editor and social media manager.