Jeannie Cranmer, Kwakwaka'wakw a member of the Namgis First Nation, has worked in Human Resources for over 25 years with a strong focus on skill development within the Aboriginal labour force. She has led major Aboriginal employment initiatives across the country, signing 14 Aboriginal Employment partnerships for the provincial government between industry and Aboriginal organizations providing pathways to Aboriginal employment.
She chaired Canada's Electricity Sector Council's Aboriginal Workforce Participation Committee and led development of Harnessing the Power of Aboriginal Talent: A Strategy for Increasing Aboriginal Participation.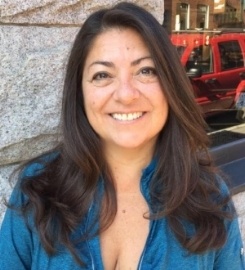 Jeannie designed and managed the implementation of a 10-year Aboriginal Education and Employment Strategy that led to the employment of 300 Aboriginal peoples and the creation of an Aboriginal Employee Network.
Jeannie is a founding member of the Industry Training Authority's Aboriginal Advisory Council, whose goal is to increase Aboriginal participation in Industry training and provide advice to the Director, Aboriginal Initiatives.
Jeannie recently toured three Austrialian liquified natural gas projects under construction with ITA's Director, Aboriginal Initiatives to learn more about their reconciliation action plans for creating sustainable employment opportunities for Aboriginal and Torres Strait Islanders.
Jeannie's work with Indigenous Corporate Training Inc. focuses on sharing knowledge and information through training programs to support employers with their need to develop new, sustainable strategies for attracting Aboriginal employees.