Claire has 25 years of experience specializing in Aboriginal engagement and community development. She has over fifteen years of experience working in the natural resources sector including for BC Hydro, BC Transmission Corporation, TransCanada Pipelines, Teck Resources and the First Nation Energy and Mining Council. Her experience in the energy and mining sectors has been focused on meaningful First Nation consultation, Aboriginal procurement strategies, capacity development and relationship building activities for First Nations and corporations.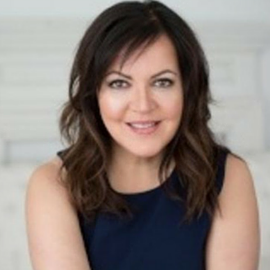 With respect to community development, Claire has extensive experience working for Aboriginal organizations in such areas as employment and training, children and families, housing and urban Aboriginal governance. She is an active community member and currently serves as a board member of Lu'ma Native Housing, Vancouver Police Board, Vancouver Community College and Vancouver Aboriginal Skills Group. Her community experience combined with her work in the corporate sector gives her a unique and rounded perspective that strengthens her ability to bring diverse parties to a common understanding.
Claire is Mi'kmaq from the Millbrook First Nation in Nova Scotia.
Claire joined Indigenous Corporate Training Inc. as a trainer in 2016.