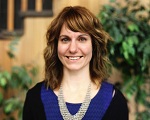 Tanya Laing Gahr is the Business Development Officer for TerraLogic Exploration Inc., based in Cranbrook, B.C. In this role, she is responsible for community and aboriginal engagement, human resources management, and marketing and promotions. Tanya has written for several publications, and in 2012, was nominated and shortlisted for the Kenneth R. Wilson Award for "Big Lift", a story featured in the October 2011 issue of Canadian Mining Journal. Tanya is currently completing her thesis based on the continuing cultural influences of the Ktunaxa Nation creation story for her Master's of Arts in Professional Communications through Royal Roads University; she plans to pursue her doctorate in Aboriginal studies.
Click here to read Tanya's article "Creation Stories - The Origin of Culture"
Download our free "Guide to Terminology" here.