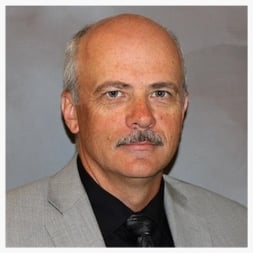 Lesson 4: Negotiation is a Skill, or "I Can Do This, Can't I?"

In over 30 years of experience with Indigenous negotiations, I have been at the table with hundreds of negotiators. Many of them should never have been in the room. I know this sounds harsh, but being effective in Indigenous negotiations is very hard to do and is not for everyone.



It is not about knowledge of Indigenous issues. I have had the privilege of working with and across from some of the greatest minds in Canada. But being a great theorist, strategist or policy expert does not mean that one is suited to the negotiation table. And, frankly, being Chief or CEO or Minister does not automatically make one an effective Indigenous issues negotiator either.

The hallmarks of a great negotiator include:

Personal suitability. Negotiations are like flying an airplane: hours of boredom and moments of sheer terror. If you are driven by the clock, if you must rebut every statement, if your response to outrageous statements is to make more outrageous statements then do not enter the room.

Patience. Negotiations start when they begin and finish when they are over. Chances are really good that the other party will need to caucus before the meeting is set to start. This will take longer than expected. Do not rush this. Better to have a counterparty with a clear message than to have one with confused and contradictory messages. And on the back end of negotiations
recognize that closing takes a very long time. Those last few issues – whether from the "too hard" pile or whether seemingly routine matters – will take an inordinate amount of time. To wit: No matter what stage of completion of negotiations has been reached, the time required to complete the remainder is a constant. – The Kennedy Constant. Okay, I know that this is an exaggeration, but you get the idea.

Not the Top Dog (usually). You want to bring in the leaders at the key times, but not have them at negotiations all the time. There are lots of reasons for this including things such as they have very busy calendars, they may not be the most effective people in a negotiating setting or they are too far removed from the issues to have a strong handle on all the nuances. But perhaps most importantly, you want to hold their direct participation for when it can be strategically or tactically important: at the kick off of negotiations; when negotiations are hitting too many seemingly unassailable barriers; when closing is imminent; and, of course, for the signing ceremony and celebration. As long as the negotiators are doing their jobs and keeping their respective leadership informed and consulted then there ought to be no need to bring in the senior people into the day-to-day negotiations. Use your senior leadership strategically.

Hard working and Tenacious. A top negotiator easily spends 80 to 90 percent of their time away from the table becoming conversant in their party's interests and limitations and learning and examining those of the counterparty. And, yes, the internal work usually includes negotiating with your own party. It is vital that your negotiator is able to succinctly explain the counterparty's positions and set out where and how you can meet those positions and how and when you can respond to unacceptable positions. This means that your negotiator must be given the resources to investigate the issues and be provided access to the people within your organization who are the experts in the the particular area(s) at issue. Your negotiator has to have the skills to help get your experts on side and to make a reasoned presentation to you as to why the result is a viable strategy. This is the unexciting, tedious and frustrating hidden aspect of negotiations. If your negotiator cannot or will not do this find yourself a new negotiator.

Lesson Summary:

So, what have we learned? Have a clear mandate, engage your community, do not tank your own deal and negotiation is not for everyone. There are, obviously, a lot more subtleties than a short article like this will allow but if you follow these four lessons you will be well on your way to successful Indigenous negotiations.
Lesson 1: Mandate, or "What Do We Want to Accomplish?"
Lesson 2: Community/Client Engagement, or "You Agreed to What?"
Lesson 3: Getting to Maybe, or "Why is 'Yes' So Hard?"
Dave Kennedy is President of Strategic Aboriginal Consulting Inc., a firm he founded in 2000 to provide strategic, negotiation and advisory services in the very complex area of Indigenous Relations. Dave worked at senior levels of the Governments of Newfoundland and Labrador and British Columbia from 1984 to 1998 where he had lead roles in bilateral and tripartite negotiations, treaty negotiations, policy development and constitutional affairs. From 1998 to 2000 as Executive Director of the British Columbia Treaty Commission, Dave was responsible for problem solving at over 40 treaty negotiation tables as well as working with senior representatives of First Nation, federal and provincial governments towards improving the BC treaty process.
Since 2000 Dave has worked on major private acquisitions and due diligence processes valued at up to $1.4 billion, advised on the design of BC Hydro's calls for power and led Aboriginal consultation and accommodation processes and negotiations on major capital projects. Recently, Dave developed the Aboriginal relations and negotiations strategy for the Coastal GasLink and Prince Rupert Gas Transmission Projects for TransCanada Pipelines and had lead responsibility for aboriginal negotiations on the projects with a combined Capex of $9B CAD.
Dave can be reached at dave@aboriginalstrategies.com
If you want to be a competent Indigenous negotiator, you will also need to have a grasp on terminology and what not to say or do. Here are two free ebooks for you, just click the book cover icon to begin your download: