Dedicated to Brirco's objective of working to make a difference in transforming the construction industry with innovative modular construction technology, Colin Doylend is a Professional Aboriginal Economic Developer (PAED), Certified Environmental Professional (EP), and Britco's Director of Aboriginal Relations, where his primary task is to create mutually beneficial business partnerships with Aboriginal communities.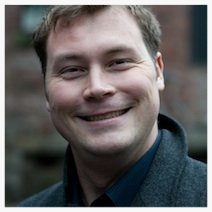 Colin's career lends him invaluable and extensive experience both in working with all levels of government and Canada's First Nation communities. Since starting in government and Aboriginal Affairs, Colin has served as former Chief of Staff to Provincial Ministers, senior communications advisor with BC Hydro, and as an advisor and economic development manager for First Nation governments. In doing so, he has lead and facilitated over seventy-five business agreements and negotiations between Aboriginal communities, government, and industry.
Colin attended Simon Fraser University in Burnaby, British Columbia, where he studied public administration and graduated in 2002 with a B.A. in Political Science. He then earned certification in Advanced Communication in Local Government from Capilano College's Municipal Administration Training Institute.
Here's a free ebook if you are interested in a handy reference for Aboriginal related terminology.