True or false? A proponent can refuse to take on the procedural aspects of consultation.
It's true, it's been done, but it can be a questionable move. A proponent that decides to rely on the Crown to fulfil its duty to consult risks placing itself in a vulnerable position on a very critical component of project development.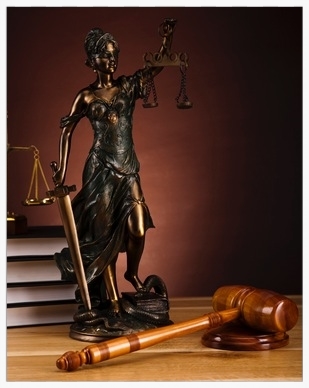 It was established in 2004 in both Haida Nation v. British Columbia and in Taku River Tlingit First Nation v. British Columbia that the Crown could delegate administrative and procedural aspects of consultation. The Crown has relied heavily on this ever since, and most resource development proponents take on the responsibility of consultation. It's in their best interests, after all, to ensure that consultation is adequately addressed. Some companies view consultation as an opportunity to build a positive, respectful, sustainable relationship with their First Nation neighbors. Some don't see the value but should.
In Ontario, in July 2017, a case was heard (Saugeen First Nation v. Ontario (MNRF), 2017 ONSC 3456) in which the proponent (T & P Hayes Ltd.) argued that it was the Crown's duty to consult with the Saugeen First Nation (SON). The proponent went so far as to refuse to consult directly with SON. The Crown fell short on its duty to consult and the proponent's permit was revoked until proper consultation occurs. Additionally, MNRF and Hayes had to pay $80,000 to cover SON's court costs.
I think these sections, from Justice David Corbett's ruling, provide important reminders for everyone about the duty to consult and whose duty that is.
"The honour of the Crown cannot be delegated." It is "always at stake in its dealings with Aboriginal peoples." This does not mean that third parties (such as the Proponent) cannot be involved in fulfilling the Crown's duty to consult and accommodate. However, "the Crown cannot contract out of its duty of honourable dealing with Aboriginal People." Where the Crown does delegate to a third party some part of the process of consultation, "that does not relieve the Crown of the responsibility to assess whether the duty has been discharged."
"The Crown, acting honourably, cannot cavalierly run roughshod over Aboriginal interests where claims affecting those interests are being seriously pursued." The duty to consult is a "valuable adjunct to the honour of the Crown, but it plays a supporting role, and should not be viewed independently from its purpose." The goal of consultations is vindication of First Nations' rights and reconciliation with First Nations."
"To have meaningful participation in consultations, a First Nation must have sufficient expertise and resources. . . When there are disagreements about consultations, providing a remedy for a First Nation will often cause delay. Thus though the duty to consult is the Crown's, proponents have an interest in facilitating the consultation process. In this case, Hayes refused that role. It was entitled to do this, but one consequence of its decision is further delay to complete adequate consultations."
What's interesting is that the website of the Saugeen Ojibway Nations includes its Principles for Proponents working in the Traditional Territories of the Saugeen Ojibway Nations, in which it lays out clearly the conditions for proponents who want to work on the their traditional territories. The Principles include:
Capacity
a) The proponent must provide the Saugeen Ojibway Nations with sufficient funding to ensure that the SON can participate fully in the negotiation of a Protocol Agreement and in the consultation process itself, which includes the various studies, and stages of the assessment process.
Had the proponent done some research they probably could have avoided at least some of the pain and by pain I mean project delay costs and legal fees if any.
The downside of relying on the Crown is what if the Crown gets it wrong? In this case it was not so much getting it wrong as not having adequate policy in place to provide for capacity funding and not being willing to move on the funding request, ultimately leaving the door open to a risky legal challenge instead.
If you like project delays and are willing to live with the consequences of inadequate consultation then you, as a proponent, should refuse to do the procedural aspects of consultation.
Otherwise, best practices in Indigenous Relations today is for the proponent to accept the procedural aspects, take them a step further, and get sign off and approval from the First Nation (Impact Benefit Agreement) before going to the Crown and even triggering the Crown's duty to consult. At least then, if the First Nation is onside and has signed agreements with proponents, the Crown can take some comfort that there may be less chance of legal challenge. However, it is a lower court decision so the door could be open to Supreme Court of Canada interpretation in the future.
As I often say in my training "you don't have to follow my advice - suffering is optional!"
Here's another article on the duty to consult: The Duty to Consult Just Keeps on Evolving
If you're looking for some free resources to support your goal to learn more about Indigenous Peoples, check out our Free Resources page - you can download ebooks, sign up for info specific emails, access our blog and subscribe to our monthly Indigenous Relations Bulletin.